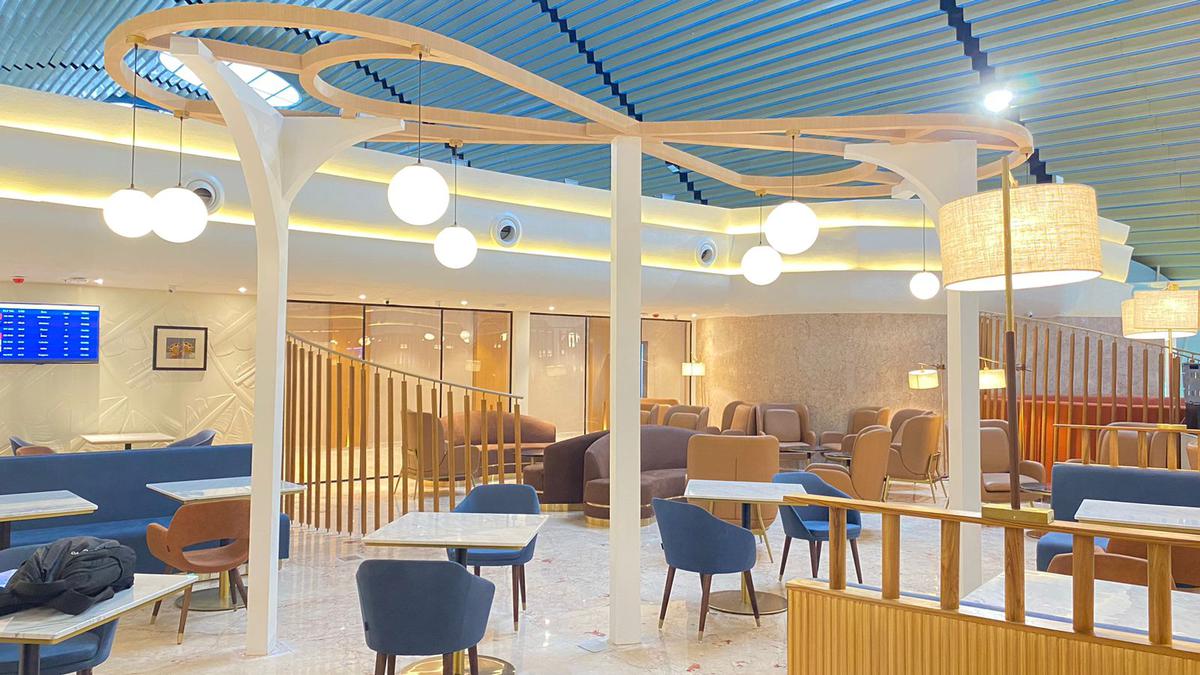 Enhanced Travel Experience: New Lounge Unveiled for International Passengers at Chennai Airport.
Hello, fellow travelers. Today, we have exciting news for those journeying through the Chennai airport—your travel experience just got a whole lot swankier! Imagine this: stepping into an airport lounge that offers comfort, style, and convenience, enhancing your pre-flight moments. We're talking about the newly inaugurated Travel Club lounge, catering specifically to international air passengers at Chennai airport.
Elevating Airport Comfort
Imagine this: a sprawling lounge designed to cater to the needs of international travelers. Just a month after the new integrated terminal at Chennai airport became fully operational, a cutting-edge Travel Club lounge has emerged as the new haven for those embarking on international journeys. This lounge is all about offering a blend of luxury, convenience, and style to make your pre-flight wait a delight.
Swanky and Spacious
Visualize a lounge that can accommodate around 450 passengers at any given time—a spacious haven where comfort takes center stage. The new Travel Club lounge at Chennai airport offers precisely that. This swanky establishment provides ample seating and facilities to cater to travelers' needs, ensuring a seamless and enjoyable experience.
Tailored for Different Travelers
As if that wasn't impressive enough, the lounge has gone the extra mile to cater to the varied preferences of travelers. With a thoughtful design, the lounge features separate sections—one exclusively dedicated to business and first-class passengers. This ensures that those looking for a premium experience can have their needs met in style.
Pay-and-Stay Convenience
But wait, there's more! For travelers seeking added comfort, there's a section that allows passengers to pay and stay in the lounge until the departure of their flights. This innovative approach ensures that your time at the airport can be tailored to your schedule and comfort level.
Elevating Pre-Flight Moments
Ladies and gentlemen, the unveiling of the Travel Club lounge at Chennai airport marks a significant step in enhancing the travel experience for international passengers. As we embark on journeys that take us across borders, this lounge is a testament to the commitment of the aviation industry to make every aspect of your travel as enjoyable as possible.
A Slice of Luxury
So, the next time you find yourself at Chennai airport, remember that a world of comfort, luxury, and convenience awaits you at the Travel Club lounge. Bon voyage, and may your travels be as smooth and enjoyable as your stay at this exceptional facility. Safe travels!