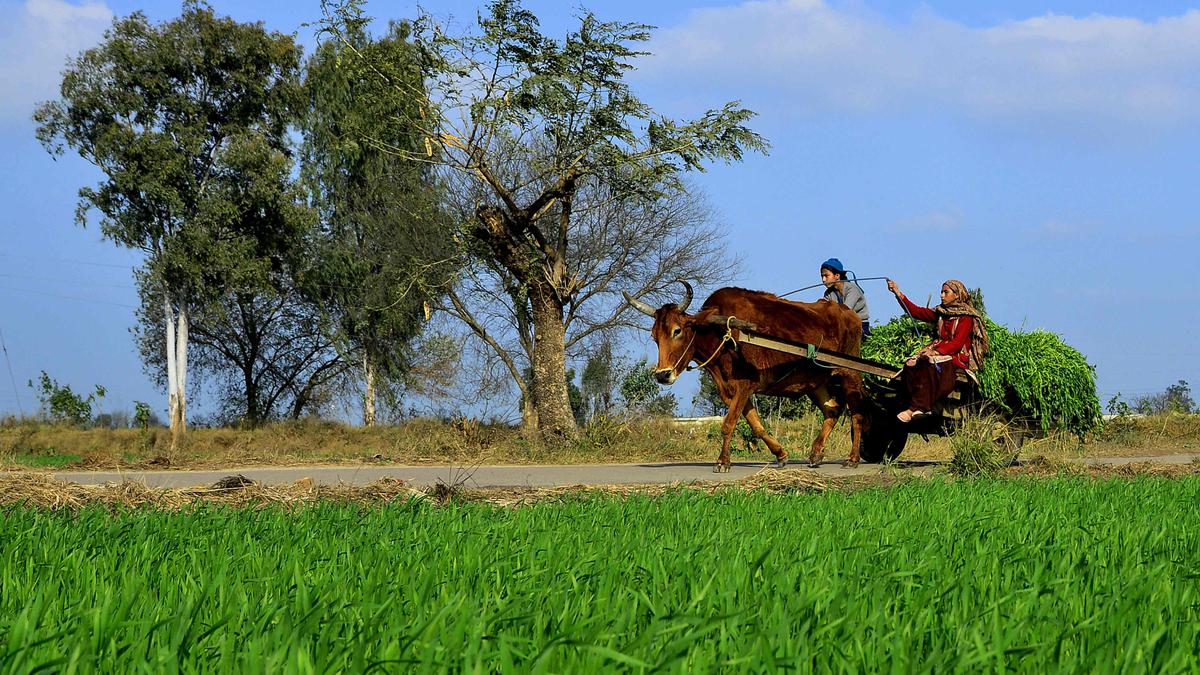 Agricultural Growth Slows Down; Public Investment Remains Stagnant.
The recently released Economic Survey has highlighted a noteworthy trend in the agriculture sector, indicating a dip in growth coupled with stagnation in public investment. While schemes like the Pradhan Mantri Kisan Samman Nidhi have garnered appreciation for their support to farmers, the survey underscores the need for renewed efforts to revitalize the agricultural landscape.
A Growing Concern
The Economic Survey's evaluation of the agriculture sector paints a nuanced picture. The growth rate of the sector in the country registered at 3% in the year 2021-22, which is notably lower than the average growth of 4.6% over the preceding six years. This dip in growth reflects the complexities and challenges faced by the sector despite previous efforts.
A Historical Glimpse
A retrospective analysis reveals the sector's performance over the years. In 2016-17, the growth rate stood at a robust 6.8%, followed by 6.6% in 2017-18, 2.1% in 2018-19, and 5.5% in 2019-20. However, in the more recent periods, the growth has been somewhat subdued, standing at 3.3% in 2020-21 and further declining to 3% in 2021-22.
Investment Dynamics
The survey delves into the investment landscape within the agriculture sector. Private investment in agriculture saw an increase to 9.3% in the year 2020-21, reflecting a certain level of enthusiasm in this domain. On the other hand, public investment in agriculture, which is crucial for its overall development, has remained stagnant at 4.3%. This stagnation is concerning, especially when compared to the 5.4% public investment in agriculture recorded in 2011-12.
Recognizing Positive Interventions
Despite the challenges, the survey acknowledges the impact of various measures taken by the government to bolster the agriculture and allied sector. These measures include initiatives to enhance crop and livestock productivity, assure price support for farmers, encourage crop diversification, improve market infrastructure, and promote investments in agricultural infrastructure through schemes like the Agriculture Infrastructure Fund.
Nurturing Farmers' Welfare
The survey extends appreciation to schemes such as the Pradhan Mantri Kisan Samman Nidhi for their role in supporting farmers. These schemes contribute to providing a safety net and financial stability to farmers, helping them navigate the uncertainties of agricultural livelihoods.
A Call for Action
In conclusion, the Economic Survey's findings underscore the need for renewed focus on agricultural growth and public investment in the sector. While acknowledging positive interventions, the report serves as a reminder of the importance of sustained efforts to fortify the foundation of Indian agriculture. As the nation strives for agricultural resilience, these insights serve as guiding principles for fostering sustainable growth.
If the significance of bolstering agricultural growth and public investment resonates with your concerns for the nation's food security, kindly consider expressing your support by liking it on the prompt search page. Your engagement ignites our commitment to delve further into matters that shape our agricultural future.