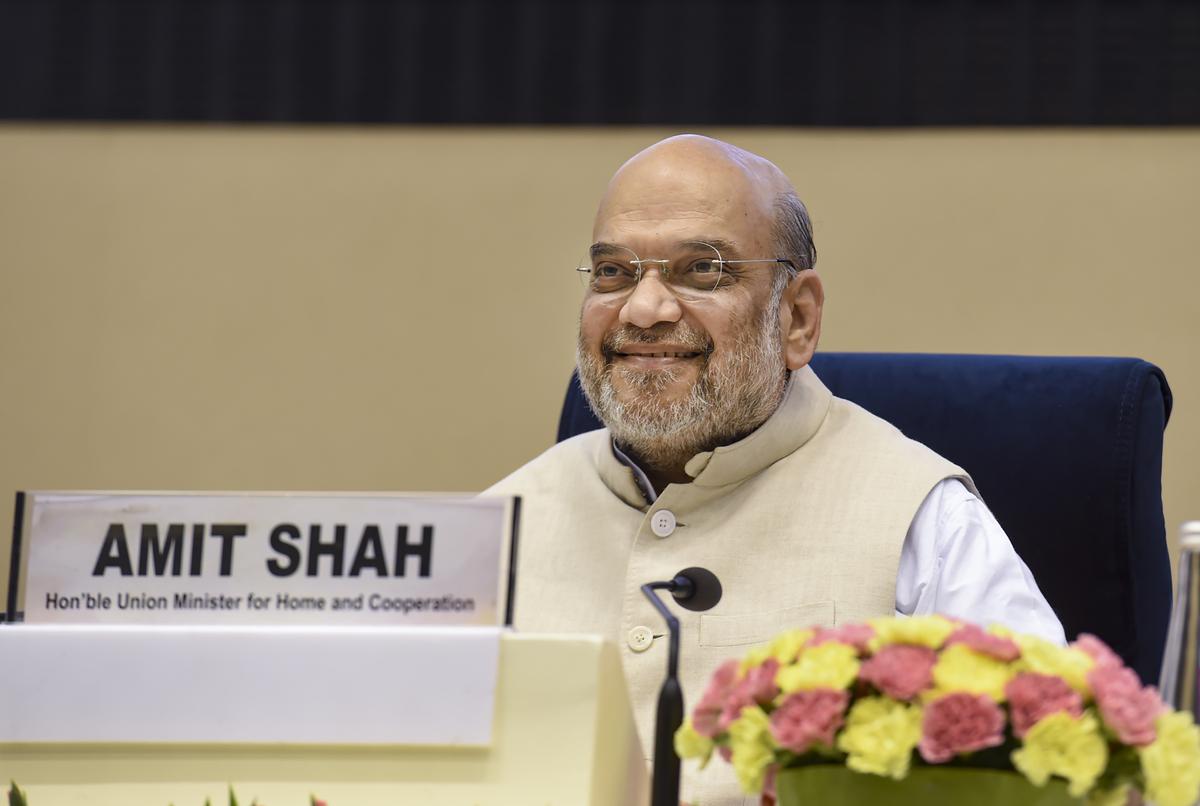 Amit Shah Advocates Long-Term Financing Focus for Agriculture Sector by Cooperative Banks.
Agriculture Minister Amit Shah, on Saturday, urged Agricultural and Rural Development Banks (ARDBs) to prioritize the expansion of long-term loans to the agriculture sector. Emphasizing the importance of funding for projects such as irrigation and infrastructure, Shah's call aims to foster sustainable growth in the agricultural landscape.
Empowering Agricultural Development
In his address, Minister Amit Shah stressed the significance of extending long-term loans to the agricultural sector. By channeling resources into projects like irrigation initiatives and essential infrastructure, cooperative banks can play a pivotal role in propelling the agricultural sector's development.
A Call to Action
Shah's call to cooperative banks is centered around their pivotal role in facilitating agricultural growth. Encouraging these banks to focus on providing loans for expanding irrigated land across the nation underscores the broader goal of enhancing agricultural productivity and efficiency.
Bridging the Infrastructure Gap
Infrastructure development is critical for the advancement of the agriculture sector. Minister Amit Shah's appeal aligns with the national vision of strengthening infrastructure, which in turn supports increased agricultural output, better resource management, and sustainable practices.
Sustainability and Progress
The call for long-term financing echoes the commitment to fostering sustainable agricultural practices. By supporting projects that lead to increased irrigated land, cooperative banks contribute to ensuring long-term food security, rural prosperity, and overall economic growth.
Empowering Agricultural Entrepreneurs
The push for long-term financing also recognizes the role of agricultural entrepreneurs and smallholders. Access to adequate and affordable financing empowers them to implement modern techniques, invest in technologies, and optimize their productivity, thereby enhancing their income and livelihood.
A Step Towards Resilient Agriculture
In conclusion, Amit Shah's plea to Agricultural and Rural Development Banks to prioritize long-term financing for the agriculture sector reflects a strategic move towards building resilient agriculture. By fostering sustainable growth, enhancing infrastructure, and empowering agricultural stakeholders, cooperative banks can make a significant contribution to India's agricultural transformation.
If the drive for sustainable agricultural growth resonates with your interests, kindly consider expressing your support by liking it on the prompt search page. Your engagement inspires us to delve deeper into matters that shape our nation's agricultural progress and rural development.