Attack on Vienna's pride parade prevented, security services say
Austrian security services announced on Sunday that they successfully prevented a planned attack on Vienna's pride parade, which took place on Saturday. The authorities managed to intervene and ensure the safety of all participants, defusing the moment of danger for Vienna Pride.
Three individuals, aged between 14 and 20, were arrested under suspicion of plotting an attack on the pride parade. The event, which aimed to celebrate LGBTQ+ rights, drew approximately 300,000 people to the capital city of Vienna.
The swift action taken by the security services underscores the commitment to maintaining public safety and protecting the rights and well-being of individuals participating in the pride parade. The authorities remain vigilant in identifying and addressing potential threats to ensure that such events can proceed without incidents.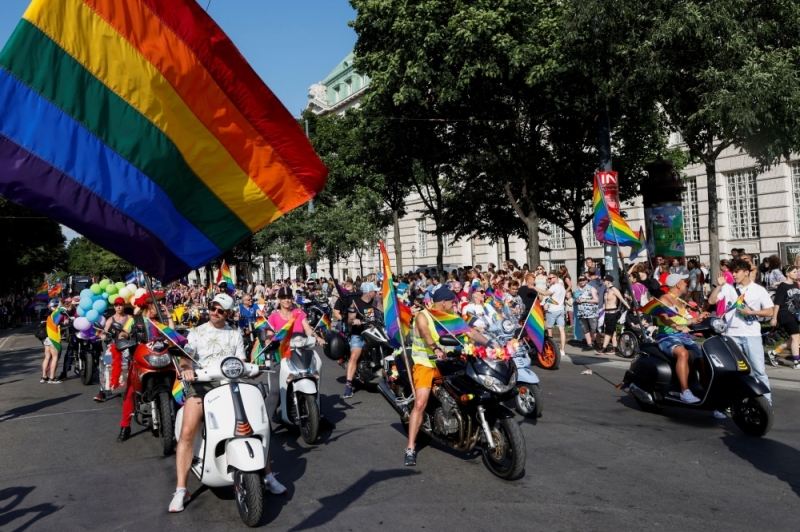 Vienna Pride serves as an important platform for promoting inclusivity, diversity, and equality for the LGBTQ+ community. The thwarted attack highlights the ongoing challenges and discrimination faced by marginalized communities, emphasizing the need for continued efforts to foster acceptance and understanding.
The successful prevention of the planned attack sends a strong message that acts of violence and hatred will not be tolerated. It also demonstrates the effectiveness of security measures and intelligence gathering in safeguarding public events.
As the investigation progresses, authorities will work diligently to uncover any potential motives behind the planned attack and ensure that those responsible are held accountable. The incident serves as a reminder of the importance of remaining vigilant and united in the face of threats to the fundamental principles of freedom, equality, and respect for all individuals.