Australian PM Albanese Enjoys Indian Street Food in 'Little India' on PM Modi's Recommendation
Australian Prime Minister Anthony Albanese delighted in the vibrant atmosphere and flavors of 'Little India' in Harris Park, a suburban area in Sydney. During his visit on June 23, he indulged in popular Indian street delicacies like chaat and jalebi, following a recommendation from his Indian counterpart, Prime Minister Narendra Modi. This gastronomic adventure was a result of PM Modi's visit to Australia the previous month, where a joint ceremony unveiled the 'Little India' gateway at Sydney's Qudos Bank Arena.
PM Albanese took to Twitter, sharing a video expressing his experience and enjoyment of relishing Indian cuisine. He described his Friday night at 'Little India' as "great" and enthusiastically followed PM Modi's suggestions, trying out chaat at Chatkazz and savoring jalebi at Jaipur Sweets. The Australian PM, accompanied by Member of Parliament for Parramatta, Andrew Charlton, declared the culinary experience to be nothing short of "a winner!"
Prime Minister Modi responded to PM Albanese's tweet, emphasizing the significance of cultural exchange and the deepening friendship between India and Australia. He expressed his delight, stating that the Australian PM's evening in 'Little India' was indeed memorable and symbolized the shared bond between the two nations.
The visit to 'Little India' showcased the multicultural fabric of Australia, where diverse communities contribute to the country's cultural richness. Harris Park, with its array of Indian restaurants, vibrant markets, and cultural events, provides a glimpse into the vibrant Indian culture thriving within the Australian landscape.
PM Albanese's exploration of Indian street food highlights the growing appreciation for international cuisine and cultural experiences. It also underscores the significance of personal recommendations and the power of culinary connections in fostering diplomatic ties and mutual understanding between nations.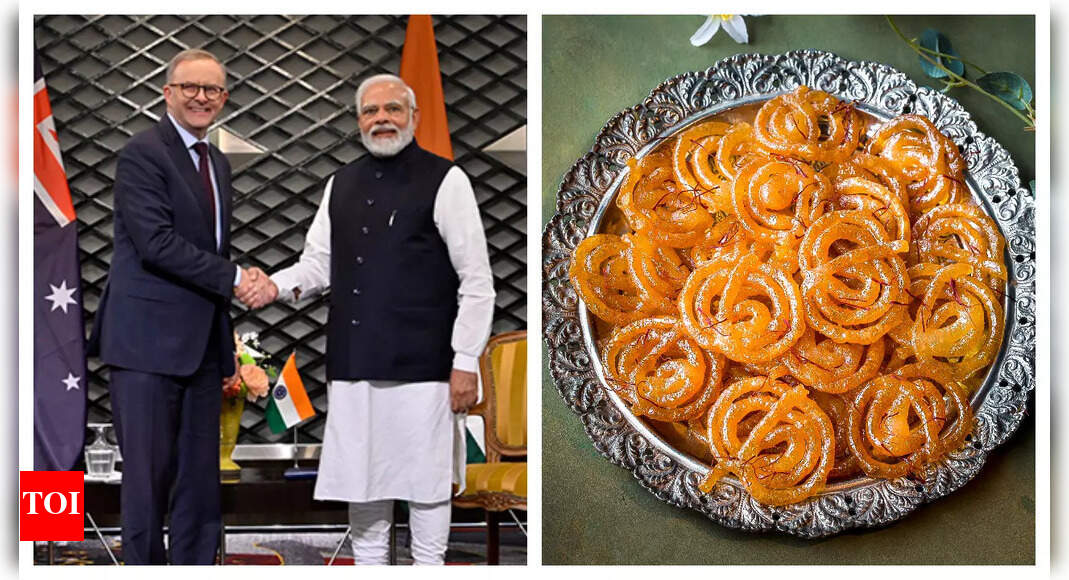 As both leaders relished the flavors and traditions of 'Little India,' their interaction serves as a testament to the value of cultural diplomacy and the role food can play in strengthening international relationships. Such exchanges not only promote cultural diversity but also create opportunities for people-to-people connections, fostering a sense of camaraderie and friendship between Australia and India.
In conclusion, Australian Prime Minister Anthony Albanese's visit to 'Little India' in Harris Park, Sydney, exemplified the spirit of cultural exchange and culinary exploration. His relishing of Indian street food on the recommendation of Prime Minister Narendra Modi showcased the deepening friendship between the two nations. The delightful experience in 'Little India' serves as a symbol of the vibrant multicultural fabric of Australia and the power of food in fostering diplomatic ties and enhancing cultural understanding.