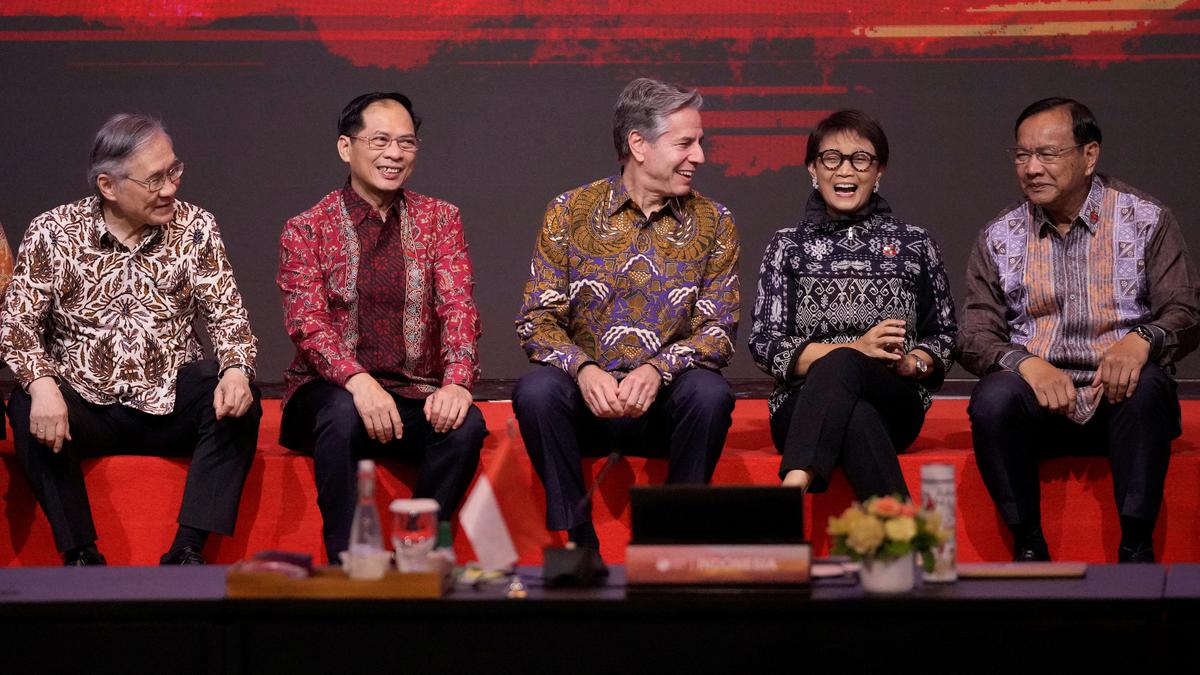 Jakarta, Indonesia – U.S. Secretary of State Antony Blinken, in a show of solidarity, rallied Southeast Asian nations against "coercion" during a meeting with Foreign Ministers from the Association of Southeast Asian Nations (ASEAN) in Jakarta. While refraining from explicitly naming China, Blinken's remarks alluded to Beijing's actions, highlighting the importance of upholding a free, open, and prosperous Indo-Pacific region. Host country Indonesia also cautioned against the region becoming a battleground for global rivalries.
Secretary Blinken's visit to Southeast Asia held symbolic significance as he engaged in discussions with ASEAN Foreign Ministers, including counterparts from China and Russia, the primary adversaries of the United States. The gathering aimed to foster dialogue, address regional challenges, and reinforce the importance of cooperation among nations.
During the meeting, Blinken emphasized the shared vision of the Indo-Pacific region, characterized by freedom, openness, prosperity, security, connectivity, and resilience. This vision sought to promote stability and economic growth while safeguarding the sovereignty and independence of nations. The Secretary of State reiterated the United States' commitment to partnering with ASEAN countries in upholding these principles and countering any attempts at coercion or intimidation.
Indonesia, as the host nation, echoed Blinken's sentiment, warning against the region being exploited as a proxy for global rivalries. It emphasized the need for ASEAN to maintain its central role in shaping the region's future, fostering unity, and ensuring that external powers respect the region's autonomy. The call for mutual respect and non-interference resonated with other member states as they discussed avenues for closer cooperation and a collective response to emerging challenges.
While China and Russia were present at the gathering, the focus remained on forging constructive dialogue and finding common ground rather than exacerbating existing tensions. The ASEAN-centered discussions aimed to encourage cooperation and explore avenues for regional stability, economic development, and conflict resolution.
The presence of Secretary Blinken underscored the United States' commitment to engaging with Southeast Asia, highlighting the significance of the region in the broader geopolitical landscape. The discussions served as an opportunity to reaffirm the U.S.'s dedication to multilateralism and the importance of partnerships in addressing shared challenges such as climate change, maritime security, and economic resilience.
In his closing remarks, Secretary Blinken reiterated the need for unity and collaboration, emphasizing the mutual interests and interconnectedness of the ASEAN countries. He expressed his optimism about the region's potential to overcome differences, build trust, and forge a prosperous and peaceful future.
In conclusion, Secretary of State Antony Blinken's engagement with Southeast Asian nations underscored the importance of unity and cooperation in the face of coercion. The discussions at the ASEAN meeting reflected the commitment of participating nations to uphold the principles of a free and open Indo-Pacific. By fostering dialogue and reinforcing partnerships, the region aims to navigate the complexities of global rivalries and pursue a path of mutual respect, stability, and shared prosperity.