Boeing's $100 Million Investment Signals Strong Support for India's Aviation Sector
In a resounding testament to its commitment to bolstering India's thriving aviation industry, Boeing has unveiled plans to invest a staggering $100 million in infrastructure and pilot training programs in the country. The announcement, made through a statement released by the White House, showcases Boeing's unwavering dedication to advancing India's aviation capabilities.
This substantial investment follows Air India's recent firm orders for more than 200 aircraft from Boeing. According to Reuters, the orders encompass a wide range of cutting-edge models, including 20 state-of-the-art 787 Dreamliners, 10 revolutionary 777Xs, and 190 advanced 737 MAX narrowbody aircraft.
The timing of this momentous announcement coincides with a series of strategic agreements inked by American and Indian companies during the meeting between Prime Minister Narendra Modi and President Joe Biden in Washington. These agreements serve as a testament to the strengthened ties and collaboration between the United States and India, particularly in the field of aviation.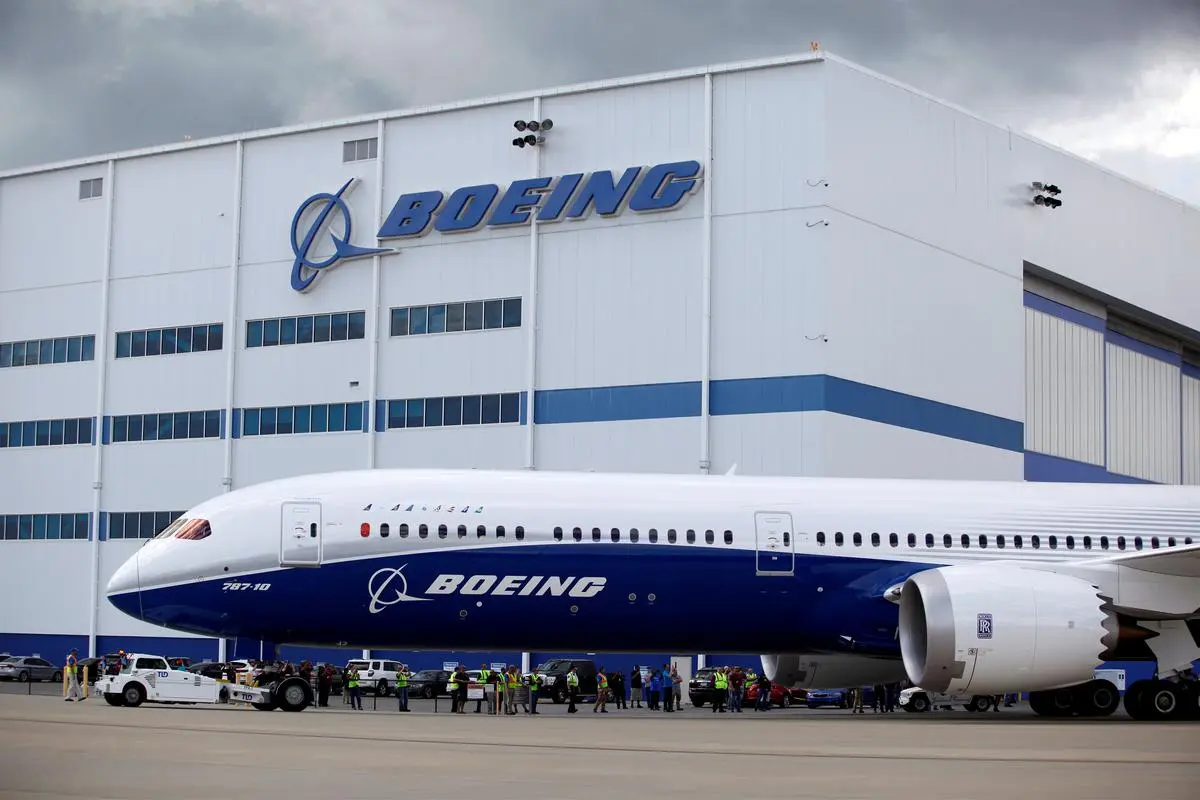 Boeing's decision to channel such a significant investment into India's pilot training infrastructure underlines the company's recognition of India's burgeoning aviation sector. By enhancing the training facilities and programs, Boeing aims to empower aspiring pilots and aviation professionals in India, fostering a highly skilled workforce that can meet the demands of the industry.
This substantial investment from Boeing not only bolsters India's aviation infrastructure but also creates new avenues for employment and economic growth. The infusion of funds will facilitate the development of state-of-the-art training facilities, equipped with cutting-edge simulators and instructional resources. As a result, aspiring pilots in India will have access to world-class training programs, ensuring that they receive the necessary skills and expertise to excel in their careers.
Moreover, this investment serves as a testament to Boeing's confidence in India's aviation market. With a robust growth trajectory, the Indian aviation sector offers immense potential for expansion and innovation. By strengthening its presence in India through substantial investments, Boeing not only solidifies its position as a key player in the market but also contributes to the overall growth and progress of India's aviation ecosystem.
In conclusion, Boeing's remarkable $100 million investment in infrastructure and pilot training programs highlights the company's unwavering commitment to supporting India's aviation sector. This strategic move further strengthens the bonds between the United States and India while propelling the growth and development of India's aviation industry. Aspiring pilots and aviation enthusiasts in India can look forward to enhanced training opportunities and a brighter future in the aviation field, thanks to Boeing's visionary investment.