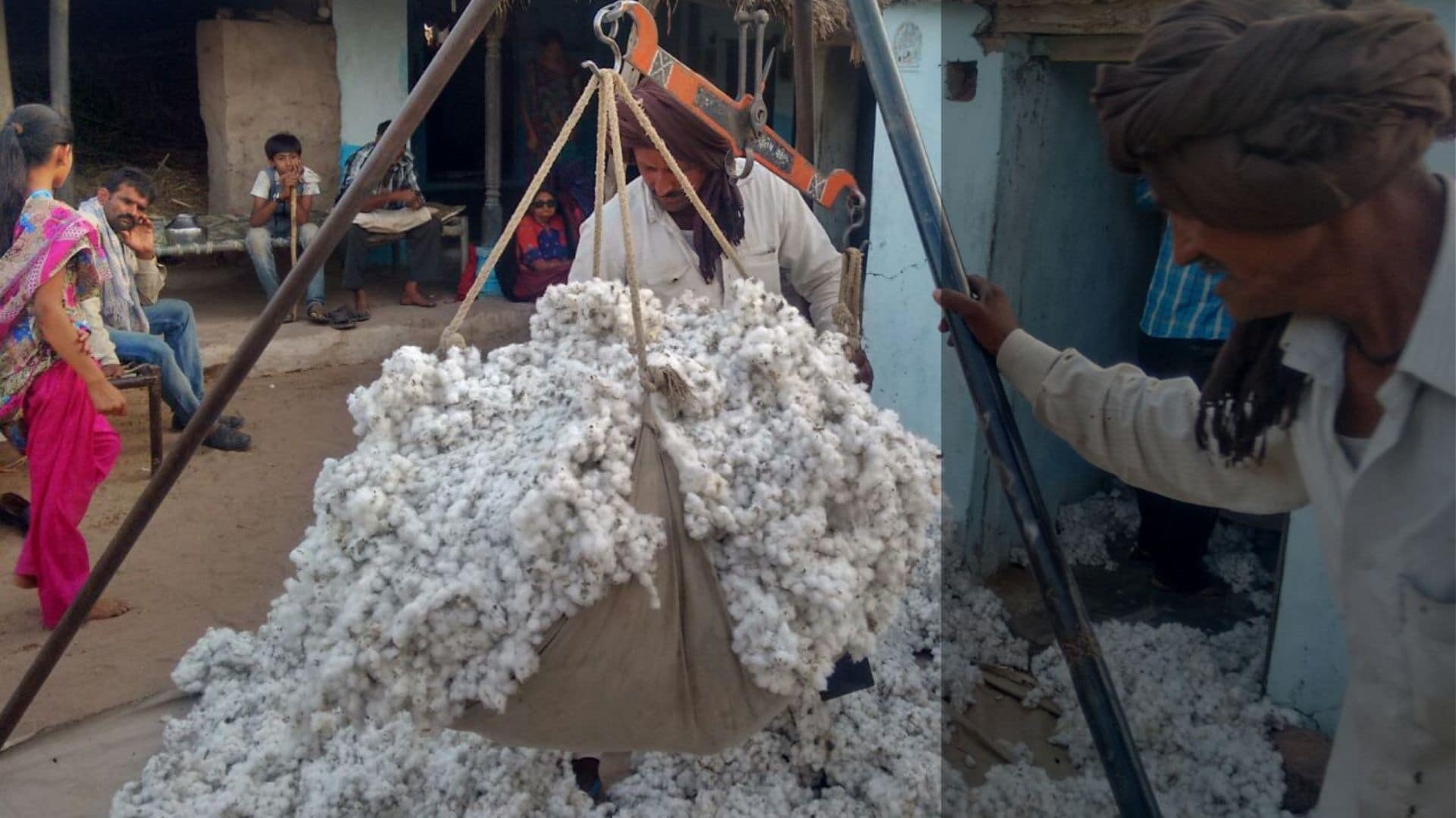 Cabinet Grants Price Support to Cotton Corporation of India.
The Cabinet Committee on Economic Affairs (CCEA) has granted its approval for a significant price support allocation of ₹17,408.85 crore to the Cotton Corporation of India (CCI). This support is earmarked for the cotton seasons spanning from 2014-2015 to 2020-2021, encompassing the months from October to September.
Aiding Cotton Sector Stability
In recognition of the challenges posed by the COVID-19 pandemic during the last two cotton seasons, the CCI played a pivotal role by procuring approximately one third of the total cotton production within the nation. This support initiative aimed to ensure stability in the cotton sector, safeguarding both farmers and the industry during these testing times.
Addressing Minimum Support Price
The CCI's proactive approach to cotton procurement at Minimum Support Price (MSP) levels has been instrumental in stabilizing the market. The organization's efforts have ensured that cotton prices align with MSP benchmarks, contributing to fair returns for farmers and overall market equilibrium.
Multi-Year Support Initiative
The comprehensive approval provided by the CCEA spans multiple cotton seasons, reflecting a commitment to sustaining the stability and growth of the cotton sector over several years. This strategic support initiative aims to fortify the cotton ecosystem against external uncertainties and challenges.
Ensuring Farmer Welfare
By extending committed price support to the CCI, the government demonstrates its dedication to promoting farmer welfare and protecting their interests. The support not only assures fair prices but also bolsters the financial resilience of cotton producers.
Upholding Agricultural Resilience
In conclusion, the Cabinet's endorsement of substantial price support to the Cotton Corporation of India underscores the government's commitment to ensuring the stability and prosperity of the cotton sector. By mitigating challenges and providing a safety net for cotton farmers, this initiative contributes to the resilience of India's agricultural landscape.
If the well-being of cotton farmers and the strategies to strengthen India's agricultural sectors resonate with your interests, kindly consider expressing your support by liking it on the prompt search page. Your engagement fuels our dedication to exploring matters that shape the livelihoods of our farmers and the nation's agricultural development.