India Faces Defeat Against Netherlands with 1-4 Scoreline in FIH Pro League
In a disappointing result for the Indian hockey team, they suffered a 1-4 defeat against the Netherlands in the FIH Hockey Pro League. Despite taking an early lead through captain Harmanpreet Singh's goal in the 11th minute, India failed to capitalize on their opportunities and allowed the hosts to stage a remarkable comeback.
Harmanpreet Singh's well-taken goal provided India with an initial advantage. However, their inability to convert numerous penalty corners and a penalty stroke proved costly. Despite being awarded five penalty corners and a penalty stroke, India couldn't find the back of the net on those occasions.
The Netherlands, known for their prowess in hockey, displayed their resilience and turned the tide in their favor. They capitalized on their scoring opportunities and managed to score four goals, leaving India with a significant deficit to overcome.
The profligacy of the Indian team in front of the goal proved to be a decisive factor in the match. Hockey matches can be won or lost based on the efficiency of converting chances into goals, and India's inability to do so allowed the Netherlands to dominate the game and secure a convincing victory.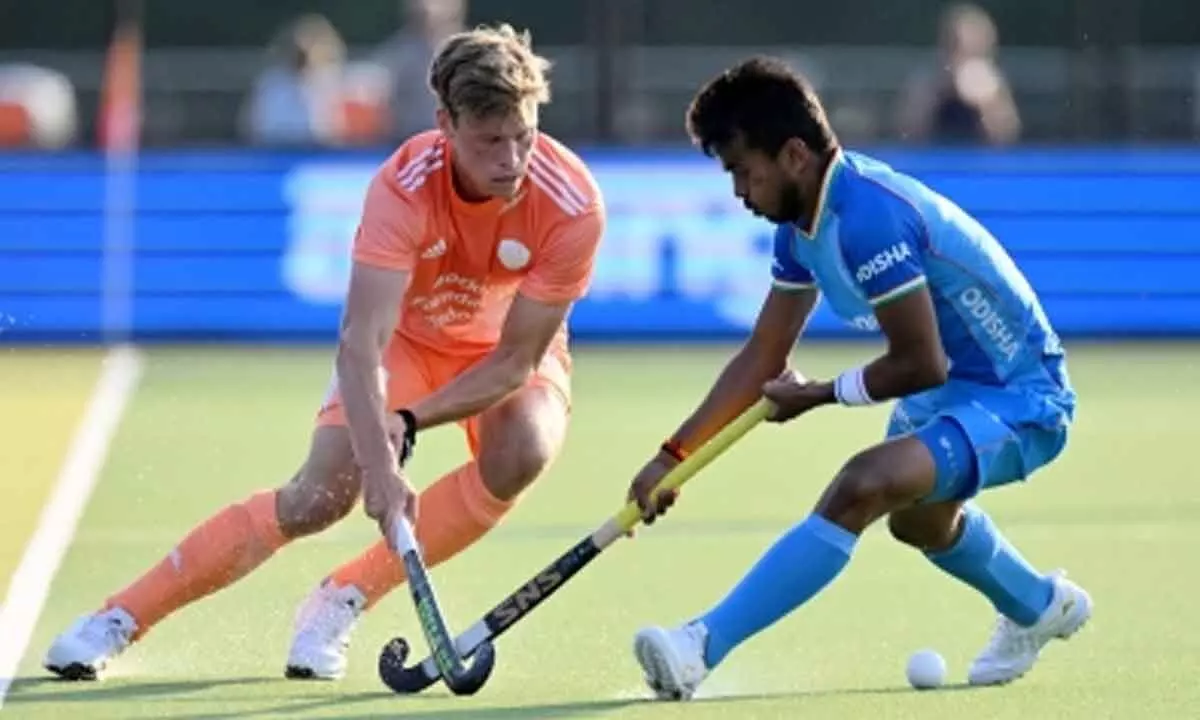 Despite the defeat, it is crucial for the Indian team to reflect on the areas that need improvement and learn from this experience. The FIH Hockey Pro League provides a valuable platform for teams to test themselves against high-quality opposition and fine-tune their strategies and skills.
As the tournament progresses, India will look to regroup and bounce back stronger in their upcoming matches. The lessons learned from this loss will serve as a source of motivation and determination for the team to rectify their mistakes and deliver better performances in the future.
In conclusion, India's 1-4 loss against the Netherlands in the FIH Hockey Pro League highlights the need for improvement in their finishing and conversion rate. Despite captain Harmanpreet Singh's early goal, India couldn't capitalize on their opportunities, while the Netherlands showcased their resilience and turned the match in their favor. As India continues its campaign in the tournament, they will aim to learn from this defeat and make the necessary adjustments to enhance their performance in the remaining matches.