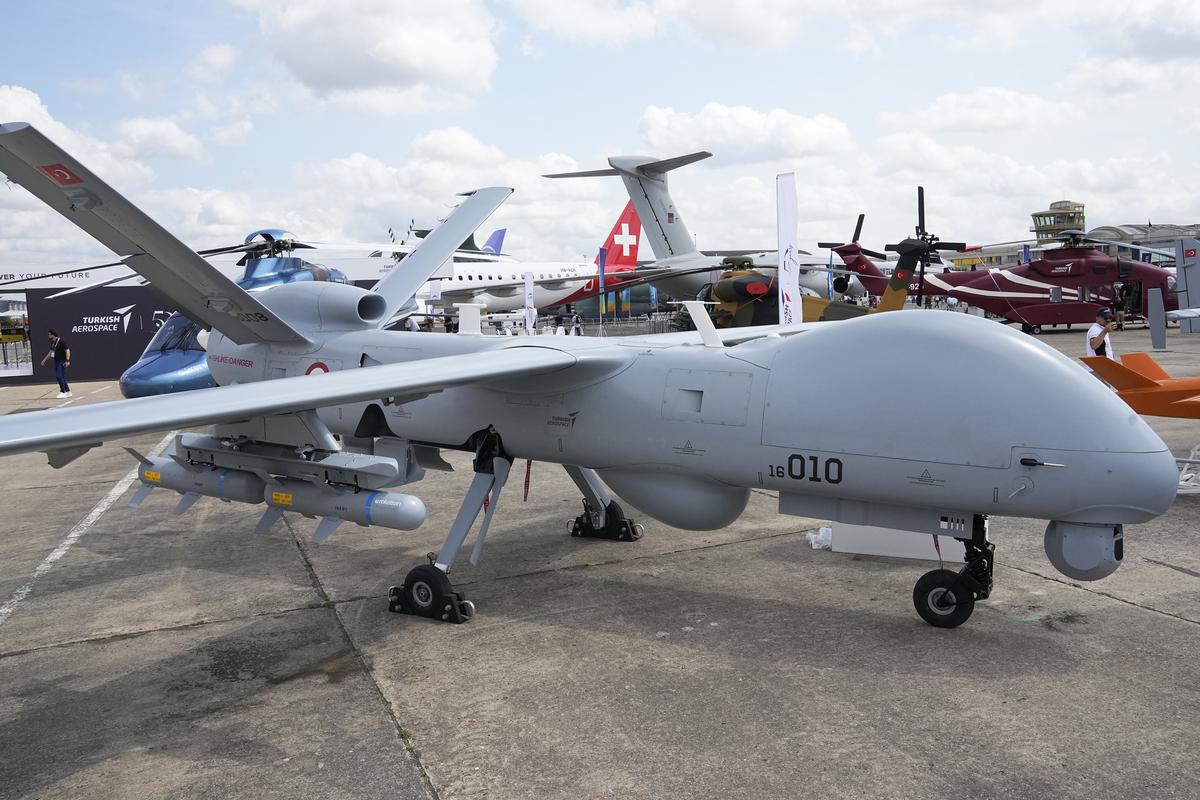 Hey there, folks! We've got some major news in the world of defense! Indonesia is going all-in to strengthen its military capabilities. They've just splashed out a whopping $300 million to buy 12 state-of-the-art drones from Turkish Aerospace. Talk about taking defense to the next level!
A Smart Move to Enhance Defense
Indonesia's Defense Ministry spilled the beans on August 2, announcing this massive drone purchase. And you know what? It's all about beefing up their defense system. The Indonesian government knows that staying ahead in the game requires top-notch equipment, and these drones are just the thing they need!
Turkish Aerospace in the Spotlight
So, who's the lucky seller behind these cutting-edge drones? It's none other than Turkish Aerospace, headquartered in the vibrant city of Ankara. The contract between Indonesia and Turkish Aerospace was signed on February 3, and boy, are they going to get some serious firepower!
ANKA Drones: A Force to Be Reckoned With
Get ready, folks, because the ANKA drones are the real deal! These babies are all set to join Indonesia's military arsenal, boosting their variety, quantity, and most importantly, quality of defense equipment. With these top-of-the-line drones, Indonesia will be well-prepared to handle any challenges that come their way.
Delivering the Goods
Now, I know you're eager to see these drones in action, right? Well, you won't have to wait too long. The 12 units of ANKA drones are expected to touch down in Indonesia before November 2025. That's just a few years away, and trust me, they're going to make a grand entrance!
A Proactive Step for Indonesia's Security
When it comes to defending their nation, Indonesia isn't holding back. The purchase of these advanced drones is a proactive step towards ensuring the safety and security of their people and borders. It's a wise investment that showcases Indonesia's commitment to staying at the forefront of defense technology.
Previous Fighter Jets Deal
But wait, there's more! This isn't the first time Indonesia has gone on a shopping spree for their defense forces. Back in January, they made headlines by securing a deal worth a staggering $805 million for 12 Mirage 2000-5 fighter jets. They were used by the Qatari air force, and now, they're going to be serving Indonesia!
Final Thoughts
There you have it, my friends – Indonesia's defense game is getting a major upgrade! With the $300 million drone purchase from Turkey, they're flexing their muscles and showing the world they mean business.
As we move closer to the drone delivery date, let's keep an eye on Indonesia's progress in building a stronger and more secure future. It's a reminder that in this ever-changing world, staying ahead in defense is a priority. Until next time, stay safe and stay tuned for more exciting news!