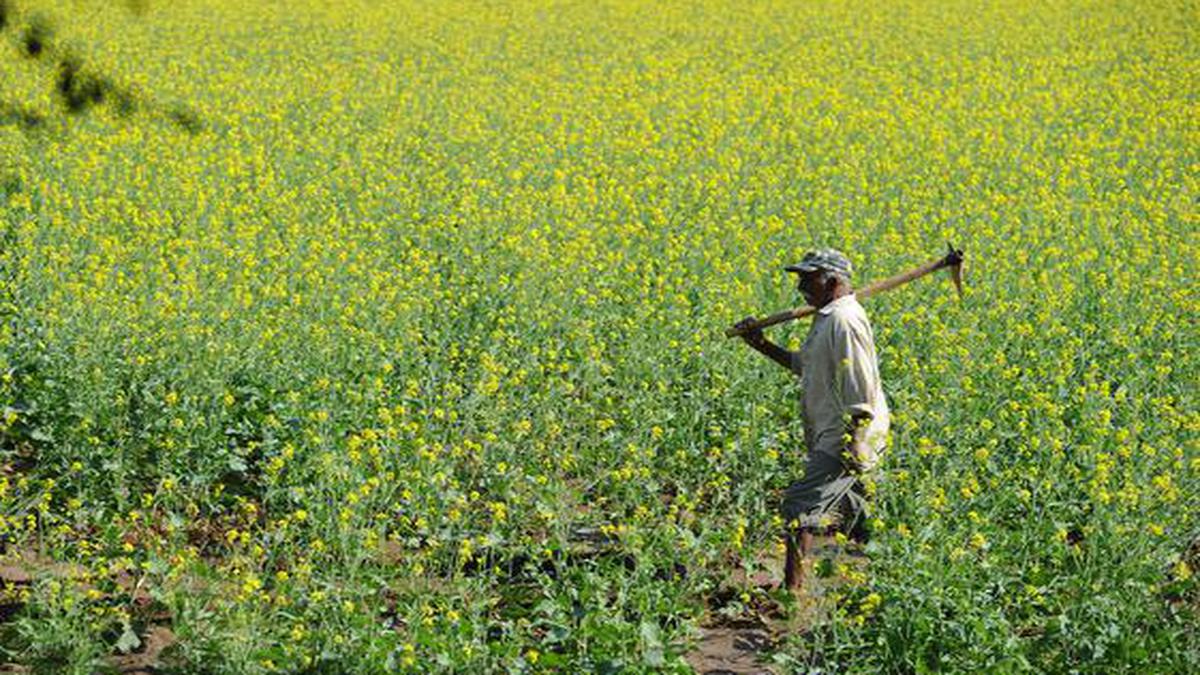 The Agriculture Ministry's latest data reveals intriguing trends in the ongoing 2021-22 rabi season, showcasing a notable surge in mustard seed sowing and a slight dip in wheat cultivation. These developments underscore the dynamic nature of agricultural practices in India.
Mustard Seed Sowing Flourishes
The data highlights a remarkable increase of 22.46% in the area sown under the rapeseed/mustard seed crop. Covering an extensive 88.54 lakh hectare, this surge in mustard seed cultivation reflects the robust momentum and potential of this oilseed crop.
Wheat Cultivation Marginally Decreases
Concurrently, the data indicates a minor decrease in the coverage under wheat crop cultivation during the same rabi season. With wheat being a primary rabi crop, the cultivated area stands at 325.88 lakh hectare as of Friday. This slightly lower figure compared to the previous year's 329.11 lakh hectare demonstrates the nuanced fluctuations in agricultural practices.
Oilseeds Area Expansion
A notable trend emerges in the realm of oilseeds cultivation. The total area dedicated to oilseeds has witnessed a substantial expansion, soaring to 97.07 lakh hectare by December 31, 2021, from 80.64 lakh hectare. This expansion signifies the agricultural sector's adaptability and response to changing demands.
Balancing Agricultural Dynamics
The contrasting trajectories of mustard seed and wheat cultivation exemplify the complex interplay of factors influencing agricultural decisions. As farmers evaluate various crop options based on market demand, weather conditions, and economic considerations, the landscape of agricultural production experiences shifts.
Rabi Crop Landscape
The prominence of wheat as a main rabi crop, coupled with the significant rise in mustard seed cultivation, offers insights into the diversity and resilience of India's agricultural portfolio. These shifts are vital components of the nation's food security strategy.
Navigating Agricultural Trends
In conclusion, the Agriculture Ministry's data underscores the multifaceted nature of Indian agriculture. The surge in mustard seed sowing and the marginal dip in wheat cultivation highlight the sector's adaptability to changing dynamics and the intricate decisions made by farmers to meet diverse demands.
If the dynamic nature of agricultural practices and its implications resonate with your interests, kindly consider expressing your support by liking it on the prompt search page. Your engagement fuels our commitment to exploring matters that shape India's agricultural landscape and food production strategies.