New Zealand PM Chris Hipkins Holds Different View from Biden on Xi Jinping's Leadership
New Zealand's Prime Minister, Chris Hipkins, is set to embark on an official visit to China from June 25 to 30, where he will be leading a trade delegation. Prior to his trip, Mr. Hipkins expressed his disagreement with U.S. President Joe Biden's characterization of Chinese leader Xi Jinping as a dictator.
During a press interaction on June 22, Mr. Hipkins was asked about his stance on President Biden's remark, to which he responded, "No, and the form of government that China has is a matter for the Chinese people." The New Zealand Prime Minister's statement indicates a departure from the characterization put forth by President Biden.
Divergent opinions on global leaders and their governing styles are not uncommon, and it is essential to respect the sovereignty and diversity of perspectives among different nations. Prime Minister Hipkins' comments underscore the principle of non-interference in the internal affairs of other countries, as each nation has the right to determine its own political structure and leadership.
Prime Minister Hipkins' upcoming visit to China carries significance for bilateral trade relations between New Zealand and China. Trade delegations play a crucial role in fostering economic ties, promoting investment opportunities, and facilitating cultural exchanges. The visit aims to strengthen the existing trade relationship and explore avenues for further cooperation between the two nations.
China holds a prominent position in the global economy and has been an important trade partner for numerous countries. New Zealand's engagement with China is based on mutual interests and benefits, encompassing various sectors such as agriculture, technology, and tourism. Prime Minister Hipkins' visit presents an opportunity to deepen economic cooperation and enhance understanding between the two countries.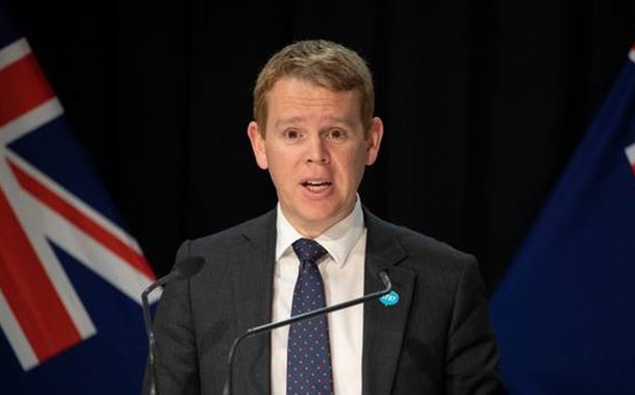 It is worth noting that differing viewpoints among world leaders should not impede diplomatic engagements or hinder constructive dialogue. The international community comprises diverse nations with varying political systems, and acknowledging these differences while finding common ground is crucial for fostering peace, stability, and economic progress.
As Prime Minister Hipkins undertakes his visit to China, it is anticipated that discussions will extend beyond political matters to encompass broader aspects of the bilateral relationship. Enhancing people-to-people exchanges, cultural understanding, and cooperation in areas such as climate change, regional security, and sustainable development could also feature prominently during the visit.
In conclusion, New Zealand's Prime Minister Chris Hipkins holds a different perspective from U.S. President Joe Biden regarding Chinese leader Xi Jinping's characterization. Prime Minister Hipkins emphasized that the form of government in China is a matter for the Chinese people to decide. His upcoming visit to China aims to strengthen trade relations and foster cooperation in various sectors. Respect for diverse viewpoints and the promotion of constructive dialogue are crucial for nurturing positive bilateral relationships and global stability.