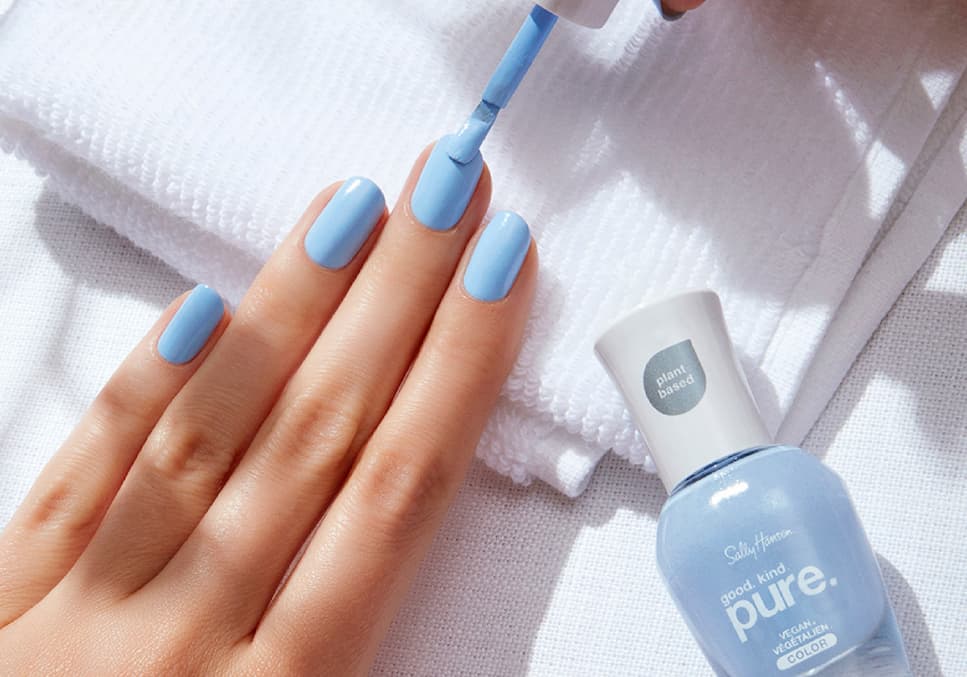 Sally Hansen: Redefining Nail Care with Beauty and Innovation.
Introduction
Welcome to Sally Hansen, a beloved brand that has been redefining the world of nail care for over 70 years. With a commitment to beauty, innovation, and quality, Sally Hansen has become a household name among beauty enthusiasts and professionals alike. From cutting-edge nail products to trend-setting colors, Sally Hansen empowers individuals to achieve beautiful and salon-worthy nails from the comfort of their homes. In this article, we will delve into the captivating world of Sally Hansen, its dedication to excellence, and the enchanting array of nail care products that make it a trusted choice for nail lovers around the globe.
Sally Hansen: Beauty at Your Fingertips
1. A Legacy of Innovation
Sally Hansen's legacy is rooted in innovation. From its pioneering Hard as Nails® nail strengthener to revolutionary nail polish formulations, Sally Hansen has been at the forefront of introducing new and effective nail care solutions.
2. Salon-Quality Results
With Sally Hansen's range of nail care products, achieving salon-quality results at home has never been easier. Whether it's flawless nail polishes, nourishing treatments, or easy-to-use tools, Sally Hansen equips individuals with everything they need for beautiful nails.
3. A Wide Spectrum of Colors
Sally Hansen celebrates the beauty of diversity with its vast spectrum of nail colors. From classic neutrals to bold statements, Sally Hansen's color offerings cater to every mood, style, and occasion, allowing nail enthusiasts to express themselves through their manicures.

The Essence of Sally Hansen Collections
1. Complete Salon Manicure
The "Complete Salon Manicure" collection is a one-stop solution for beautiful nails. With its 7 benefits in 1 bottle, including base coat, strengthener, and top coat, this collection delivers a salon-quality finish that lasts up to 10 days.
2. Insta-Dri
For those on the go, the "Insta-Dri" collection offers quick-drying nail polishes that provide a beautiful finish in just one stroke. With a stunning array of colors, this collection is perfect for individuals with busy lifestyles.
3. Color Therapy
The "Color Therapy" collection is designed to nourish and pamper nails while delivering vibrant color. Infused with argan oil, this collection not only beautifies nails but also promotes their health and resilience.
Embracing Beauty and Confidence
1. Empowering Self-Expression
Sally Hansen believes that nails are a canvas for self-expression. From chic minimalism to intricate nail art, Sally Hansen encourages individuals to embrace their creativity and showcase their unique style through their nails.
2. Nail Care as Self-Care
With Sally Hansen's range of nail care products, nail care becomes an act of self-care. Nurturing and pampering nails not only enhances their beauty but also fosters a sense of well-being and confidence.

Conclusion
Sally Hansen stands as a timeless and trusted brand that has redefined nail care with beauty and innovation. From its legacy of excellence to its diverse and captivating collections, Sally Hansen continues to inspire and empower individuals to embrace their beauty and creativity through their nails.
As you embark on your nail care journey with Sally Hansen, let your nails become a reflection of your personality and style. Embrace the beauty and confidence that Sally Hansen brings to your fingertips, and experience the joy of beautiful and well-cared-for nails that leave a lasting impression wherever you go.