Sunil Gavaskar Criticizes Selectors for Excluding Cheteshwar Pujara and Overlooking Sarfaraz Khan
Renowned former Indian cricket captain, Sunil Gavaskar, has expressed his disappointment with the national selectors' decision to drop Cheteshwar Pujara from the team and disregard the impressive performances of Sarfaraz Khan in domestic cricket. Gavaskar believes that Pujara has been made a "scapegoat," and Khan's exclusion raises questions about the selection criteria for the upcoming test matches against the West Indies.
Gavaskar's criticism stems from the omission of Sarfaraz Khan, a prolific scorer in domestic cricket, from the Indian squad. He questioned the rationale behind the selectors overlooking the performances of players in the prestigious Ranji Trophy, which serves as a platform for talented individuals to showcase their skills. Gavaskar raised concerns about the importance given to the Indian Premier League (IPL) records over performances in the country's premier domestic tournament while selecting players for the national team.
In his remarks, Gavaskar emphasized that the popularity of players on social media platforms, such as Virat Kohli and Rohit Sharma, should not be a determining factor in their selection. He believes that talent and performance on the field should be the primary criteria for the national selectors when picking players for the Indian team.
The exclusion of Cheteshwar Pujara, a seasoned batsman known for his resilience and technique, has drawn strong criticism from Gavaskar. He considers Pujara to be a victim of the selectors' decision-making, suggesting that he has been unfairly targeted. Gavaskar argues that Pujara's absence from the team could have a detrimental impact on India's batting lineup, as his contributions and stability have been instrumental in the past.
Gavaskar's comments highlight the importance of a fair and transparent selection process that values performance in domestic cricket. While recognizing the significance of the IPL as a platform for showcasing talent, he advocates for a balanced approach that considers players' performances in both domestic and franchise cricket.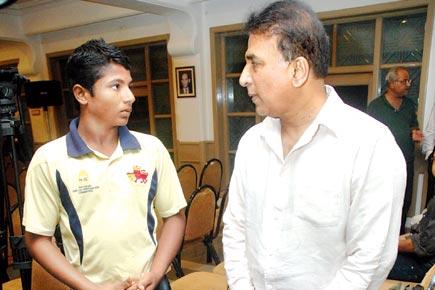 It is important to note that Gavaskar's critique does not undermine the talent and abilities of other players selected for the West Indies tour. Rather, he calls for a reevaluation of the selection criteria to ensure that deserving individuals are given opportunities based on their consistent performances and contributions to Indian cricket.
In conclusion, Sunil Gavaskar, the former Indian cricket captain, has expressed his discontent with the national selectors for dropping Cheteshwar Pujara and ignoring the noteworthy performances of Sarfaraz Khan in domestic cricket. Gavaskar believes that the selection process should prioritize talent, performance, and consistency over factors such as social media popularity or IPL records. His comments reflect a call for a fair and comprehensive approach to selecting players for the Indian team, which takes into account both domestic and franchise cricket performances.