Suresh Raina Opens His Own Restaurant In Amsterdam, Virat Kohli's Reaction Wins Hearts
Suresh Raina, the former Indian cricketer, has embarked on a new venture that goes beyond the boundaries of the cricket field. Known for his love for food and cooking, Raina has decided to share his culinary passion with the world by opening his own restaurant in Amsterdam. Through a heartfelt social media post, Raina announced the launch of Raina Indian Restaurant, where he aims to provide customers with an authentic taste of Indian cuisine.
In his post, Raina expressed his excitement and enthusiasm about his latest endeavor. He highlighted his deep-rooted love for food and his culinary adventures over the years. Now, he is determined to bring the diverse and genuine flavors from different parts of India to the heart of Europe.
Raina's restaurant in Amsterdam promises to be a culinary haven, where customers can indulge in the rich and vibrant flavors of Indian cuisine. With his extensive knowledge of Indian food and his passion for cooking, Raina is set to create a dining experience that reflects the authentic tastes and aromas of his homeland.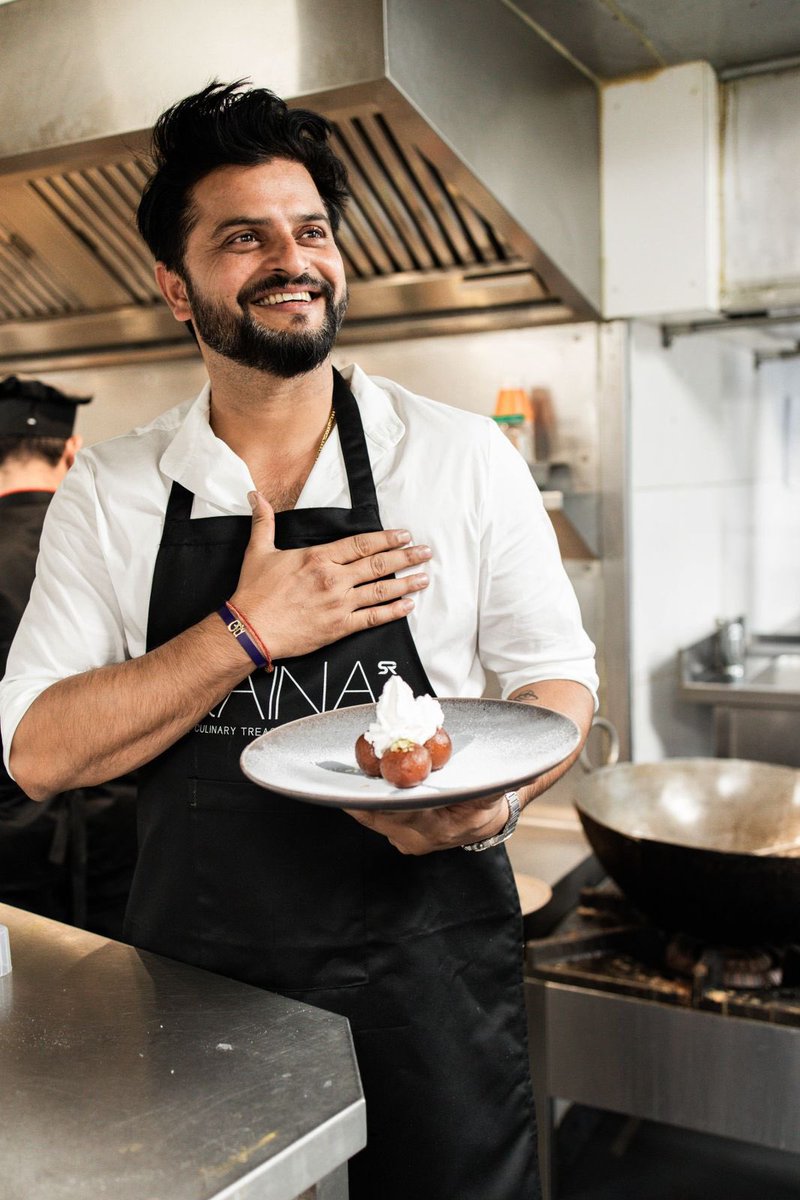 The announcement of Raina's restaurant has garnered attention and admiration from fans and fellow cricketers alike. Among them, Virat Kohli, the Indian cricket team captain, expressed his heartfelt reaction to Raina's new venture. Kohli's words resonated with many, as he praised Raina for pursuing his passion and spreading the essence of Indian cuisine to a global audience. The heartwarming exchange between Raina and Kohli has won the hearts of fans, further solidifying the bond between these two cricketing legends.
As Suresh Raina embarks on this exciting culinary journey, he brings together his love for food, his dedication to cooking, and his desire to share the authentic flavors of India with the world. His restaurant in Amsterdam is poised to become a destination for food enthusiasts seeking an immersive and unforgettable experience of Indian cuisine. With Raina's passion and expertise, coupled with the warmth of Indian hospitality, Raina Indian Restaurant is set to leave a lasting impression on the taste buds and hearts of its customers.