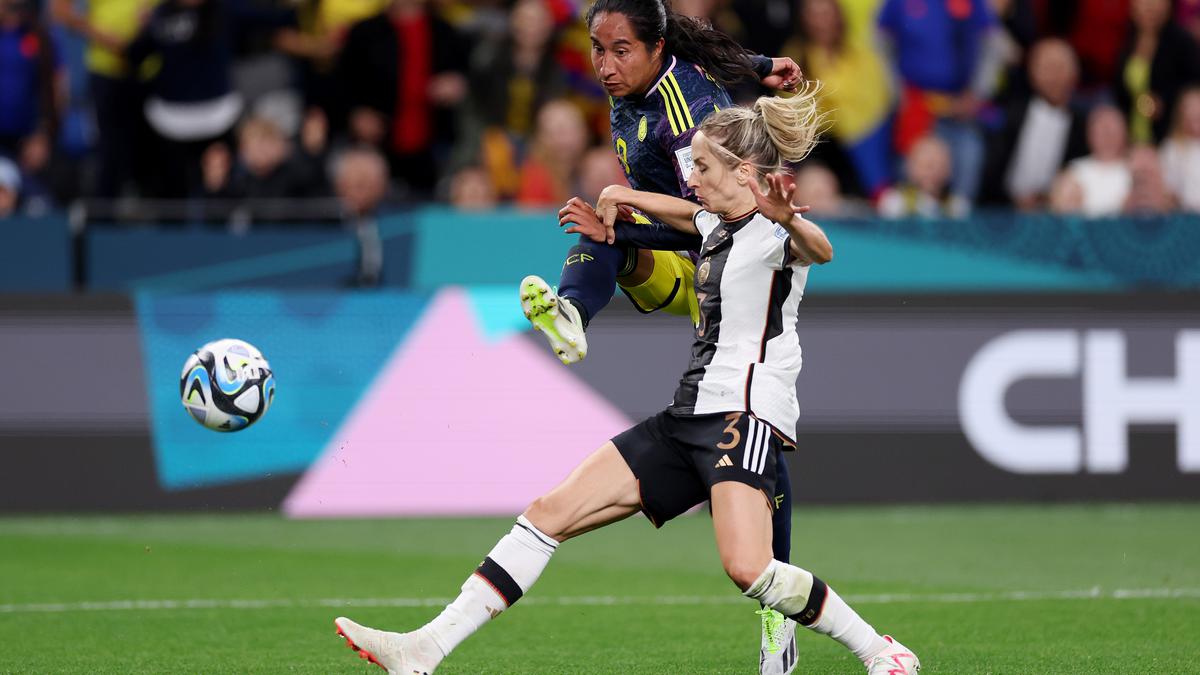 Women's World Cup: Colombia Shocks Germany, New Zealand Heartbroken.
Well, well, well, folks! Hold onto your hats because the Women's World Cup is delivering some jaw-dropping moments! Sunday night was a rollercoaster of emotions, with Colombia stealing the spotlight and leaving Germany in disbelief!
Late Drama Unfolds
Picture this – the 89th minute, Germany must've thought they had it all figured out, ready to grab a well-earned point. But wait, hold up! Colombia had other plans, my friends! In the 97th minute, they pulled off an absolute stunner, netting a last-minute winner that shook the world!
Colombia 2 – Germany 1: An Unforgettable Upset
I mean, seriously, who saw this coming? Germany, the powerhouse, took a hard hit from the underdogs, Colombia. And boy, did they make their mark! The 2-1 victory left fans gasping and cheering for the Colombian team's brilliance. What a match, what a moment!
Norway and Switzerland Advance to the Last 16
But wait, there's more action on the menu! It wasn't just about Colombia and Germany stealing the headlines. Norway and Switzerland weren't about to be left behind. These two fierce teams battled their way to the last 16, showcasing their skills and determination.
New Zealand's Heartbreak
Now, I hate to be the bearer of sad news, but it's part of the game. Co-hosts New Zealand, bless their hearts, couldn't hold back their tears as their journey in the tournament came to an end. The competition can be ruthless, and for New Zealand, it was a tough farewell.
Germany's Dominance in the Opener
Let's rewind a bit and talk about Germany's stellar performance in their opener against Morocco. It was a ruthless display, folks! They thrashed their opponents 6-0, sending a clear message to the world that they meant business. Alongside Spain and England, Germany was poised to give the United States a run for their money.
The Unpredictable World of Football
You see, my dear friends, that's the beauty of football – it's unpredictable! No matter how big a team's reputation, the game is played on the field, and anything can happen. Colombia's victory over Germany is living proof of that. It keeps us on the edge of our seats, and we can't get enough of it!
The Drama Unfolds
Last-minute goals, unexpected upsets, and heartbroken teams – the Women's World Cup has it all! And it's only just begun. The passion, the energy, and the spirit of the players make this tournament a celebration of women's football like no other.
Final Thoughts
So, folks, fasten your seatbelts because the Women's World Cup rollercoaster has just taken off! We've seen Colombia shocking Germany, Norway and Switzerland securing their spots in the last 16, and New Zealand's emotional exit. And this is just the beginning!
Stay tuned as we witness more thrills, tears, and triumphs on this exhilarating journey. Football has a way of surprising us, and I, for one, can't wait to see what's in store! Until next time, enjoy the games, and may the best team win!